Project Status: Stage 1
Project Introduction
D'ni needs a social area. This much is pretty clear. Ae'gura is currently the hub - but it's content free beyond sightseeing and skydiving! Standing around chatting is one of the more common things to do in MMOs - but often this is wrapped in other activities which require the user's attention but not their total concentration, like crafting or managing an in game shop.
I've been thinking about this idea for a while, and I've come up with this idea - a dedicated public social area of D'ni which has repeatable content inside for people to do whilst socialising. The idea is a bit of a lift from, err, most of the Playstation Home concept, but it's pretty new in Uru.
Project Outline
A medium-sized scene placed in D'ni. It's public, and got to via the Nexus, like Ae'gura. Content wise, it should have repeatable content inside. The neighbourhoods have something like this in Heek. Currently, I've been working along the idea of three games that explorers could play to pass the the time - Chess, Checkers and the king of all card games, Go Fish.

We've already seen attempt to put these games into the game - Karkadann's already done this. But if we run with this concept using code as well as physics, we can create a compelling place to hang out that adds a big chunk of content without having to completely rip apart core fundamental design decisions in the game.
Myst has always been a game relying on your thinking skills, and so it makes sense that games that are akin to puzzles - especially Chess - would slot in quite well. Also, your average explorer is pretty good at puzzles, both in character and in person. However, there are certainly grounds to move any and all of the games suggested above over to a D'ni equivalent - but that will require somebody to design the games.
I've done a small amount of concepting already for this, based on the idea of setting the club inside a D'ni music hall. The concepts are below: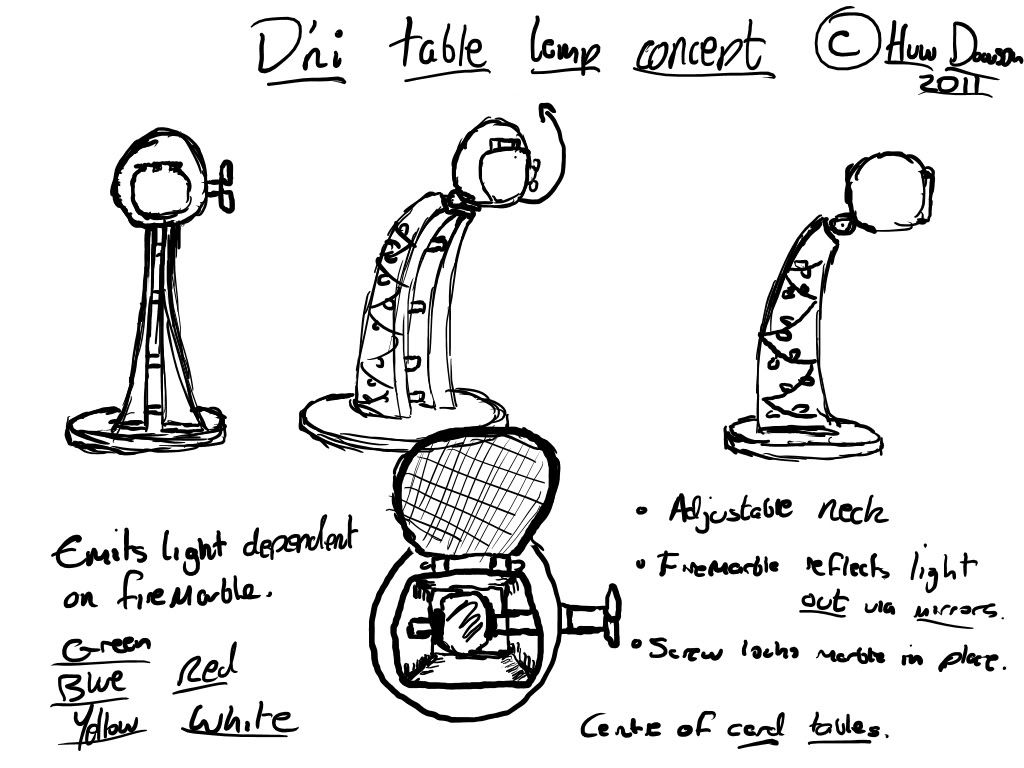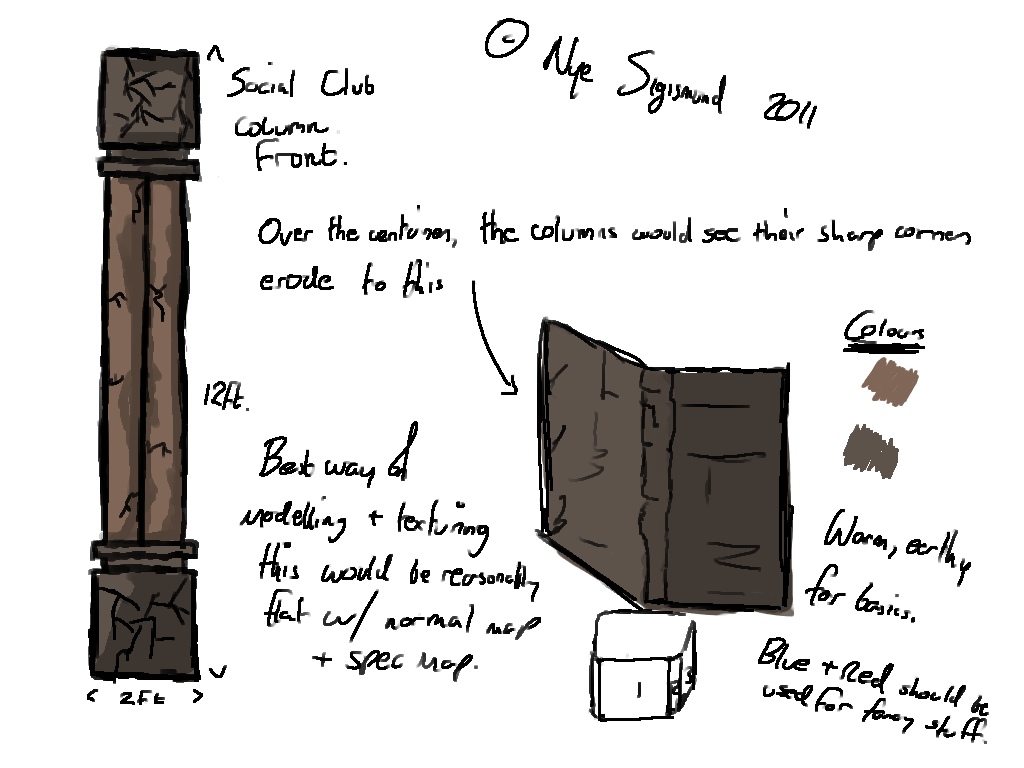 ... This is why I do 3d modelling rather than 2d drawing. D:
However, much more planning needs to be done, and I'm only one member of the community. I'd be interested in hearing from anyone who has an idea to add to this thin outline.