Another project that I had going, but have not worked on in many months was an Age called Sanctuary. Here is a Max shot: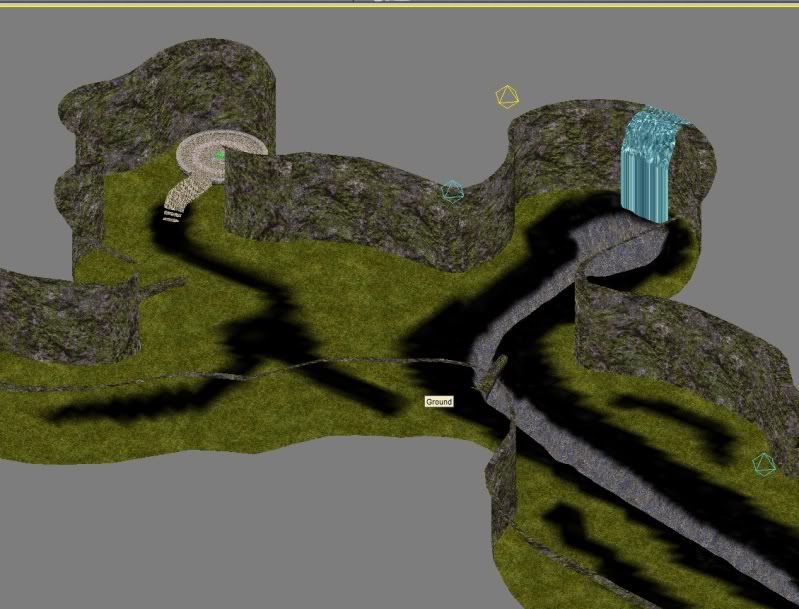 The basic idea was to have a garden type Age resembling Delin, but I wanted it to be a bigger than that. There is a small waterfall and stream, where the player follows the stream over to what looks like a plant covered wall. If they are in the stream, they'll slide threw the plants and out an opening of what ends up being a very large waterfall, where they plumet to a small lake below. A fixed cam will capture the player falling and hitting the lake, where the current then carries them to the shore (current being strong enough to discourage swimming around). The shore is a plateau where there would be ruins for the players to explore.
Here are more screen shots of the work exported so far (not a lot done, heh):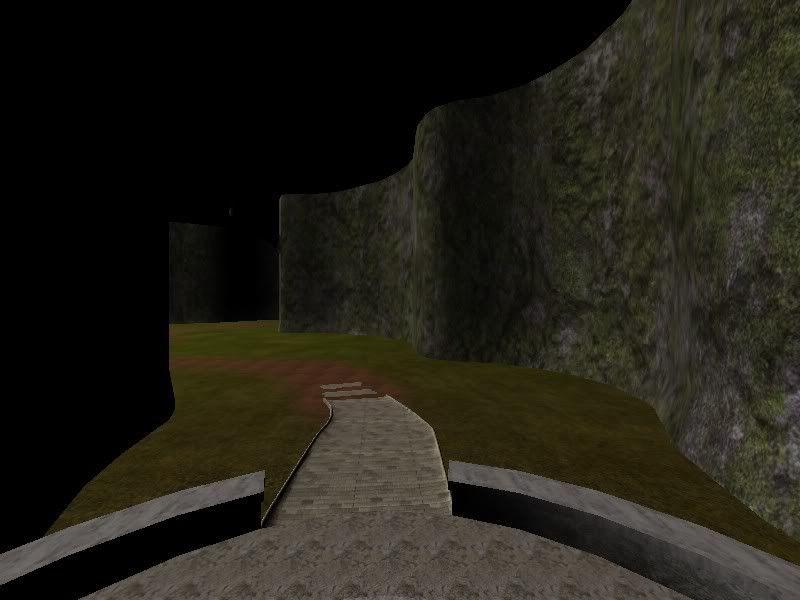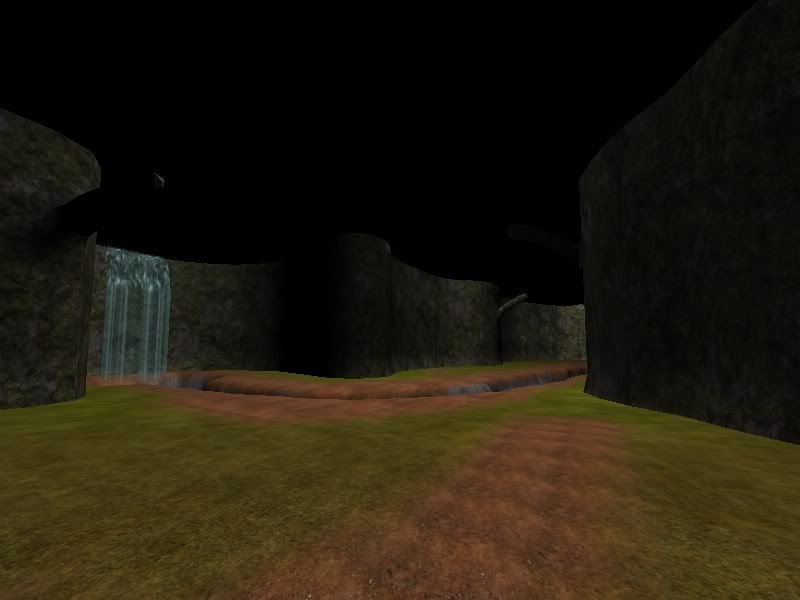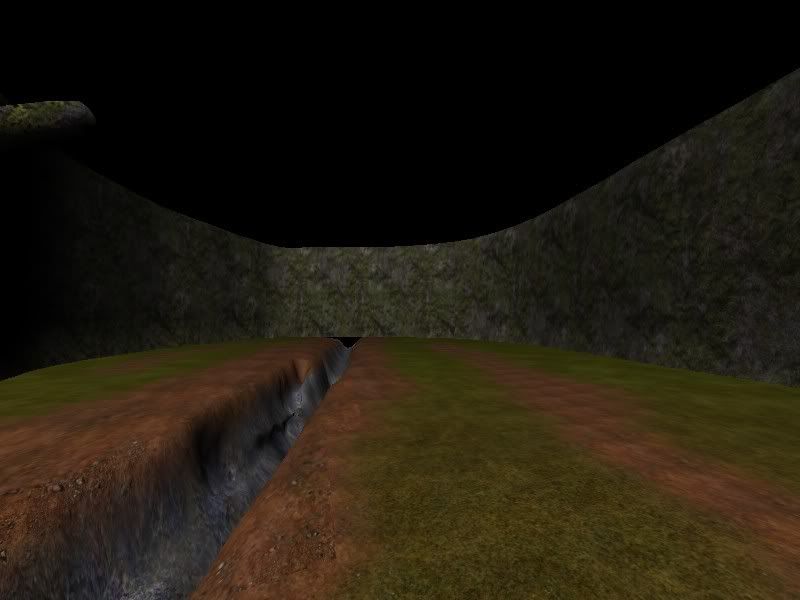 Ideas, suggestions, want to work on would be great!